Prints of Bluebells
Essex Landscape Photographer in Lockdown
28/04/2020
In these unusual times of Lockdown as an Essex Landscape Photographer have taken to enjoying long walks in order to get some exercise. As luck would have it over the last few weeks these walks have coincided with the blooming of the blue bells and wild flowers.
I try to take these walks in the early morning in order to make sure that I respect the social distancing advise, in addition I like to use fairly large woods to further reduce the likelihood of bumping into anyone.
Blake's Wood is just a short drive from my house in Essex and has a small discreet car park at one side of the wood. Being an Essex based photographer on my walks I like to carry a small Fujifilm XT-3 camera and a monopod that doubles as a walking stick.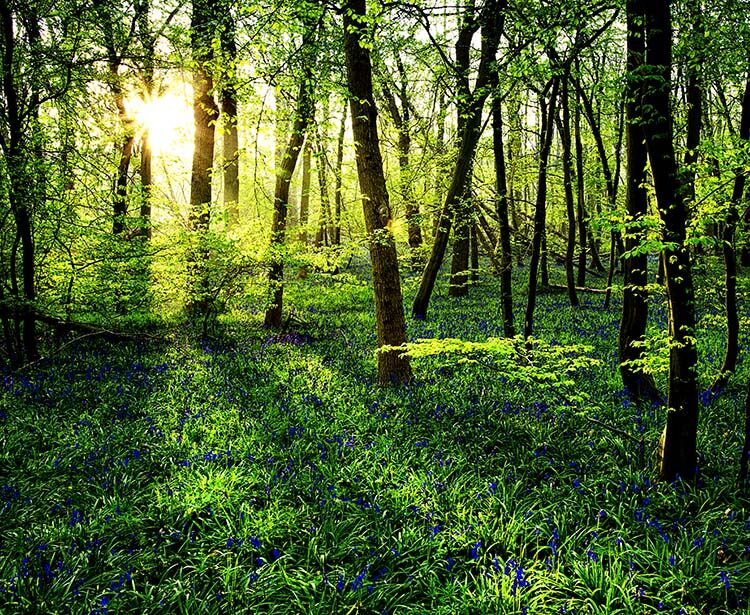 This particular image was taken in the northern section of the Blakes Wood where on this morning around at 8am the was some nice side lighting from the rising sun. As with most forest images the composition tend to difficult, original I framed this image using two trees one either side, but in post production it was clear that this image seemed to be a more pleasing composition. What originally brought my eye to this scene was the sunlit branch protruding from the right hand sided of the image and the patches of white flowers intermixed with the bluebells.
Camera Fujifilm XT-3
Lens XF 18-135mm
F16
1/18 sec
Circular Polariser
Kenro R301 Monopod
If you like this content please subscribe and comment
OS Ref TQ816886