Images of High Force
I had seen this particular location in the Outdoor Photography Magazine earlier in the summer and made my mind up to visit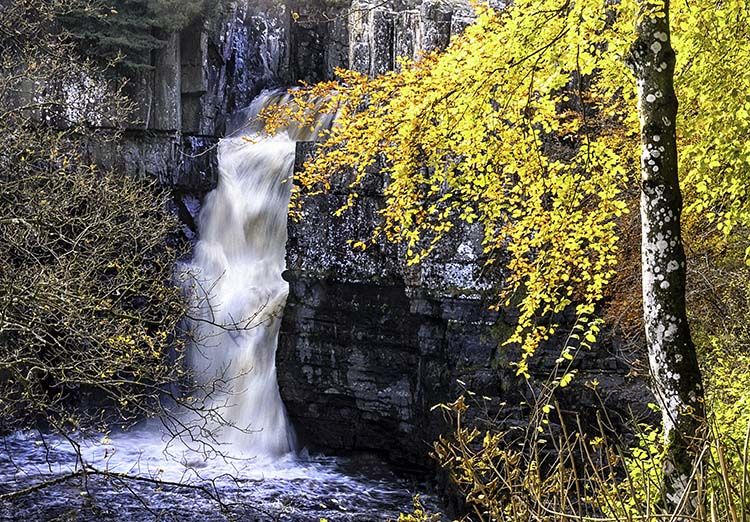 18/02/2020
I had seen this particular location in the Outdoor Photography Magazine earlier in the summer and made my mind up to visit as a little diversion on my way from the Dales to the Lake District.
It's quite a trek from the Dales to Stockton on Tees and takes a good couple of hours, i arrived at the High Force Hotel around midday and parked.
Having paid a small entrance fee at the hotel i crossed the main road and made my way down the north bank of the river Tees to the High Force waterfall.
From the North Bank this waterfall present a number of issue in terms of composition, particularly with the number of trees which from almost any location strike across the view. There are however some colourful groups of trees on the path to the main falls.
The viewing platform at the falls is very small and was at this time of the year surrounded by trees totally blocking the view of the main falls. This being the case I moved back slightly along the path where I had noticed the sunlight was highlighted a tree and just manage to frame the waterfall with a tree either side.
In terms of exposure the falls themselves where cast in a fairly deep shadow and as can be seen from the image the foreground tree was brightly back lit.
Camera XT-3
F18
1/8 sec
XF 18 -135mm @74mm ( 35mm Focal Length)